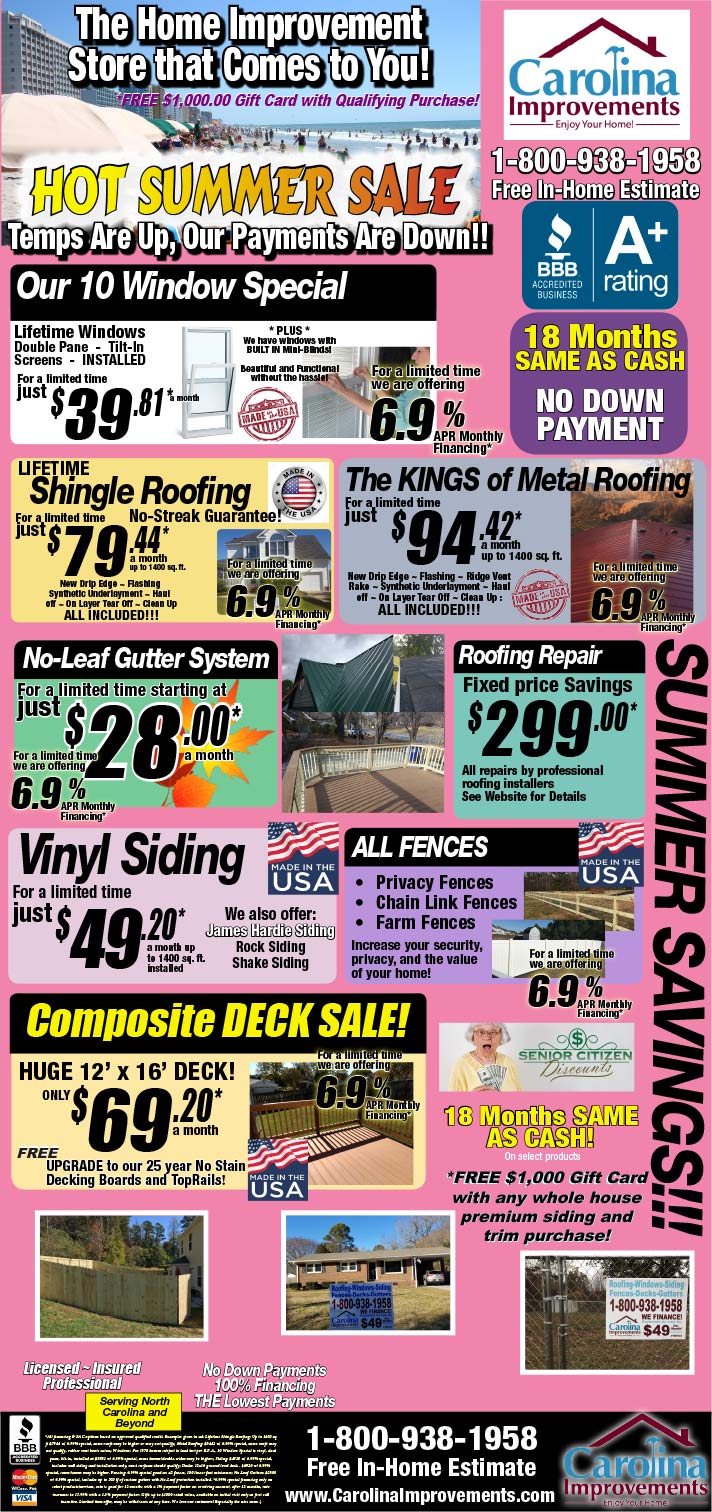 1-800-938-1958
FREE In-Home Estimate
With luxury siding for as low as $1490 and 18 months same as cash financing, you can't afford to keep putting off those home improvement projects you need to get done. That's because here at Carolina Improvements, we not only do we offer the best rates, we also bring you financing programs that feature extremely low monthly payments and interest rates that you won't believe!
We offer you our amazing financing and deals on home remodeling services like roofing, windows, decks, fences, siding and more. Plus in addition to our main location in Greensboro, we have locations throughout North Carolina. Contact us today to set up your free consultation!