Nothing quite brings your home's exterior walking surfaces together like the complete look of decorative concrete in North Carolina. If you're looking for a way to instantly add value and appeal to your property, let Carolina Improvements introduce you to the beauty and charm of decorative and stamped concrete options.
From pool decking to pathways, driveways to patios and anywhere else you have paved surfaces outdoors, we'll install decorative concrete that's value-additive and absolutely stunning. Whether you'd prefer a glossy finish over a geometric design or want a more inspiring marble texture with a matt finish, we'll introduce you to the various types of decorative concrete that best suit your outdoor areas.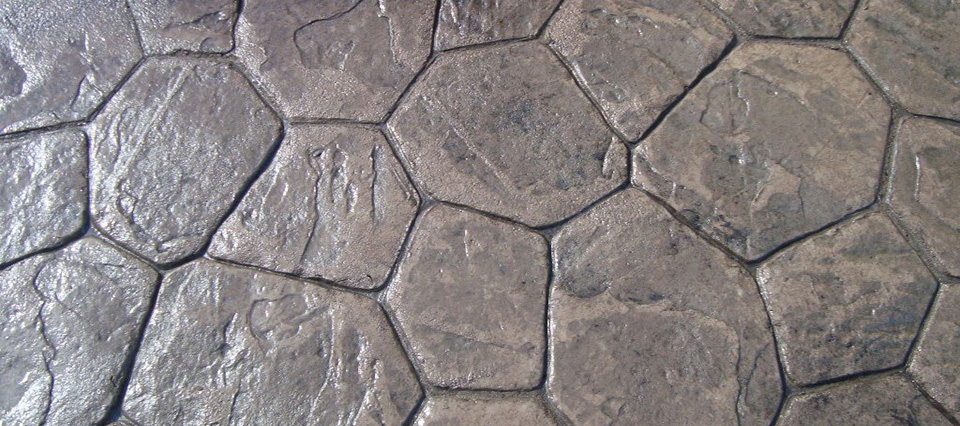 Decorative Concrete
Decorative concrete comes in numerous different styles and finishes, with colors that can match your home's siding or offset it beautifully for a bold accent to your landscape. We have the ability to dye, polish and engrave concrete, as well as work with polymer overlays for truly unique finishes to your paved space.
Looking to achieve a unique exterior theme or aesthetic through decorative concrete in North Carolina? Consult with our experts and let us introduce you to some of the great styles and finishes to choose from. We promise results that absolutely highlight your landscape.
Stamped Concrete
A unique type of decorative concrete in Greensboro, North Carolina is stamped concrete. It's designed to emulate the style of brick, paver stones and other traditional building materials, giving you a finished aesthetic that mirrors them. The benefit is that concrete can be paved quicker and stamped, cutting down on the installation time without compromising the final appeal. Combined with different release agents and finishing overlays, your stamped concrete has the potential to take on a truly unique appearance.
For more information about our abilities when it comes to decorative or stamped concrete, contact the veteran professionals at Carolina Improvements today. Reach us at 336-665-5320 with any questions you have about decorative concrete finishes.
Ask us about home improvement services in Greensboro, Morganton, Durham, New Bern, Wilmington, High Point, Asheboro, Raleigh, Fayetteville, Mount Airy, Winston Salem, Salisbury, Marion, Greenville, Lenoir, Statesville, Rocky Mount, Lexington, Jacksonville, Hickory.